Flotation Energy and Vårgrønn announce offshore wind partnership to support oil and gas decarbonisation in Scotland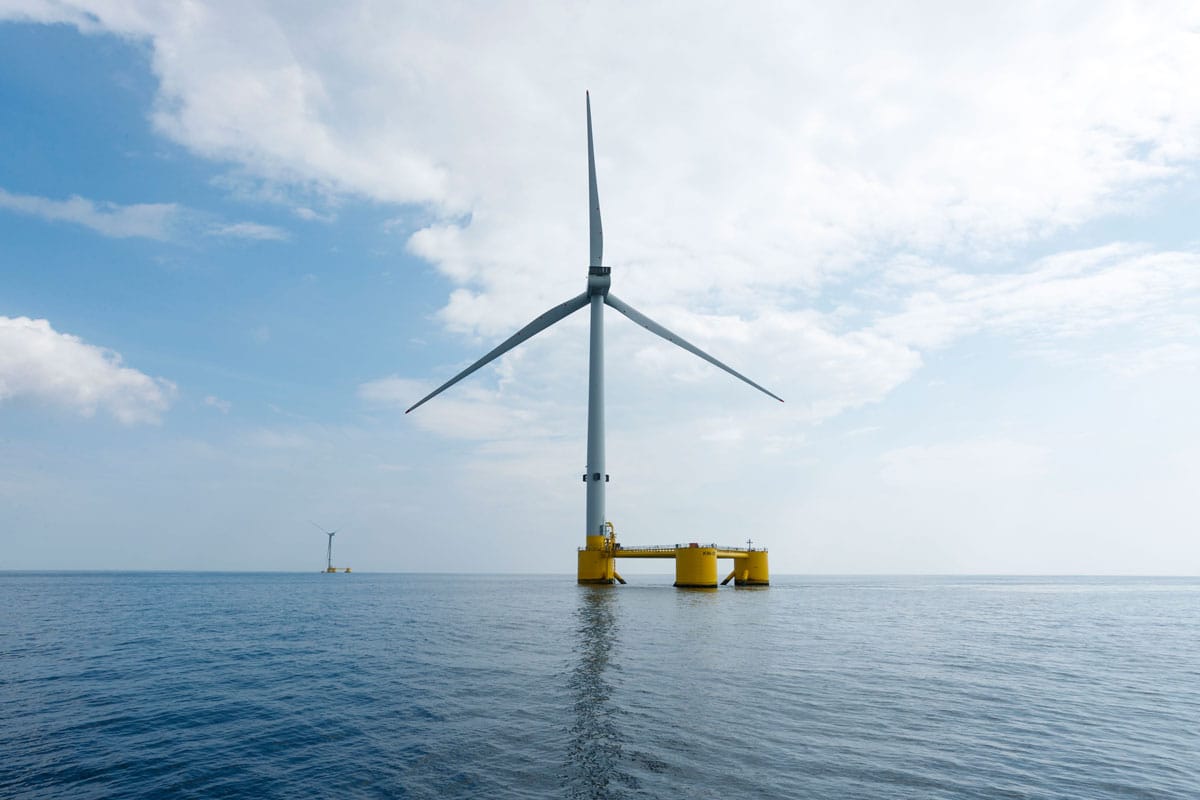 20 September 2022 – Flotation Energy and Vårgrønn, two European developers and owners of offshore wind projects, announced their partnership today.
Together the partners will generate renewable energy from offshore wind farms to enable the electrification and decarbonisation of offshore oil and gas installations in the North Sea. Any excess power will be made available to benefit UK consumers.
The partners will apply for leases in Crown Estate Scotland's Innovation and Targeted Oil and Gas (INTOG) round. The INTOG leasing round will make a significant contribution to Scotland's net zero target, and The North Sea Transition Deal goal to reduce offshore emissions by a minimum of 50% by 2030.
The partners will leverage the oil and gas expertise of Vårgrønn's shareholders to deliver innovative solutions and promote supply chain development in Scotland.
Lord Nicol Stephen, CEO & Co-founder of Flotation Energy, said:
"Decarbonising UK Oil and Gas platforms is an urgent priority. Flotation Energy initiated early development work in 2020. We are determined to push forward so that our floating wind projects are delivering renewable energy to the oil and gas sector by the mid-2020's.
As well as tackling climate change, these projects will lead to billions of pounds of investment and thousands of skilled jobs – securing Scotland's leadership in floating offshore wind. We are excited to team up with Vårgrønn in establishing a strong offshore wind bid for the INTOG round"  
Olav Hetland, CEO of Vårgrønn, said:
"Flotation Energy and Vårgrønn combine their unique experience from offshore wind development. Vårgrønn provides Norwegian offshore competence, offshore wind experience, financial expertise and strength to the consortium, also leveraging on our shareholders Eni and HitecVIsion. Flotation Energy has an established local position in Scotland, entrepreneurial drive and experience from developing Kincardine the largest operational floating windfarm in the world. We look forward to a very successful partnership for this nationally important project."
Notes to Editor
Flotation Energy is based Edinburgh, Scotland, and has been a significant contributor to building a strong offshore wind industry in the UK and beyond. Flotation Energy has a growing project pipeline of offshore wind projects with 10GW in the UK, Ireland, Taiwan, Japan and Australia; and plans to expand into many more key markets. The expertise of the Flotation Energy team lies in the project and engineering management of large infrastructure projects. Flotation Energy have developed their own projects but also recognise the benefits of collaboration and working in partnership with other developers to deliver proven, cost-effective solutions.
Vårgrønn is an agile, Norway-based full cycle offshore wind company owned by the global energy company Plenitude (Eni) and the Norwegian energy entrepreneur and investor HitecVision. Vårgrønn was established by Eni and HitecVision in 2020 to actively participate in the energy transition, building on their long-term partnership from jointly developing Vår Energi to become a value accretive cooperation and one of the largest companies on the Norwegian Continental Shelf. Vårgrønn has announced that it will acquire a 20 percent interest in the world's largest offshore wind farm, Dogger Bank (UK), as well as other early-stage initiatives. Moreover, Vårgrønn has formed a consortium with Agder Energi and Corio Generation (formerly Green Investment Group) that will bid for a site in the Sørlige Nordsjø II area in Norway and teamed up with Equinor to develop floating offshore wind at Utsira Nord in Norway. By 2030, the company is targeting 5 GW of installed and sanctioned offshore wind capacity in the European market.